Whether you're renovating your current home or building a new one, it pays to consider energy use and conservation in your plans. Energy efficiency is a major factor in home design, and will continue to be, say experts.

"Energy efficiency has so many benefits that go beyond just paying the bills," says Todd Abercrombie, owner of Midwest Building Performance in Peoria, Illinois. "It helps make the house more comfortable, provides more even temperatures and has a lot of societal benefits as well."

To accomplish energy conservation, contractors and consumers take a variety of approaches.
"We are all looking for higher efficiency appliances, using LED lighting throughout homes and implementing water-saving features as well as tankless water heaters so that homeowners don't have to pay to keep a big tank of water hot all of the time," says Andrew Brindley, a home builder from Indianapolis.

"People want better windows, better insulation, better roofs. We are doing two-by-six walls all of the time now. They want very efficient furnaces and air conditioner systems and even want zone systems so that a room that may not be used all of the time is not heated or cooled as much as rooms that are utilized more often," says Donna Youngquist of R&D Custom Homes in Lincoln, Nebraska.

Often, especially in remodels, the goal is not necessarily about saving money, says Carl Kuchar of Woodchukar Carpentry in Payette, Idaho. "Sometimes, residents will just want to get their homes tightened up so that they are easier to heat and cool. It's a comfort thing."

Abercrombie says energy efficiency is multifaceted. "Energy efficiency upgrades go beyond just what you would see on your utility bills," he says. "There are a lot of beneficial unintended consequences that can happen when you improve the efficiency of a home, including moisture management, mold prevention, improvement of indoor air quality, and more."

To make any residence — new construction or existing home — more energy-efficient, he suggests a full energy audit, which looks at a variety of factors that unnecessarily cost consumers money. "It looks at the big picture and analyzes things such as insulation in the attic and walls to pinpoint all of the various gaps and cracks that might need to be sealed," Abercrombie explains. "It's helpful to have diagnostic equipment such as a blower door and infrared cameras."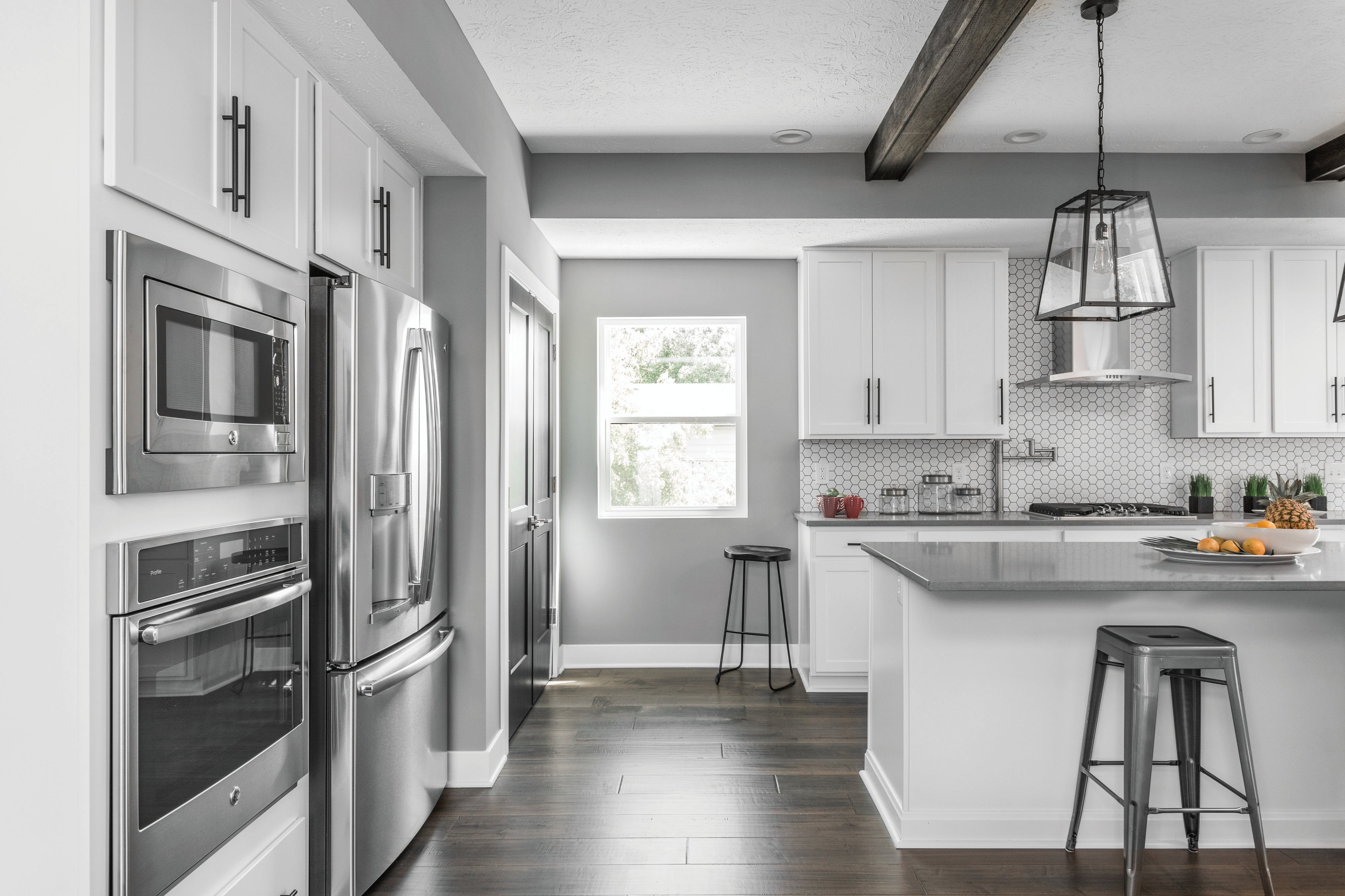 Additionally, an audit will look at heating and cooling systems as well as other systems, including lighting, appliances, and electronics.

He adds that energy efficiency needs to be kept in mind even during new construction. "I've done blower door tests even before installation to make sure we're getting things right; there are certain things you just cannot get to after the house is buttoned up with drywall, windows and doors."
Abercrombie says energy efficiency is all about paying attention to details. "We're not looking at adding products that would not already be in the scope of the new construction," he says. "While sometimes it is about product selection, it is more about how things are installed and not missing other factors which often get missed during the rush to construct a home."