Welcome to the Co-op Connections Program
Touchstone Energy® Cooperatives' Co-op Connections® Program gets you incredible discounts on everyday expenses.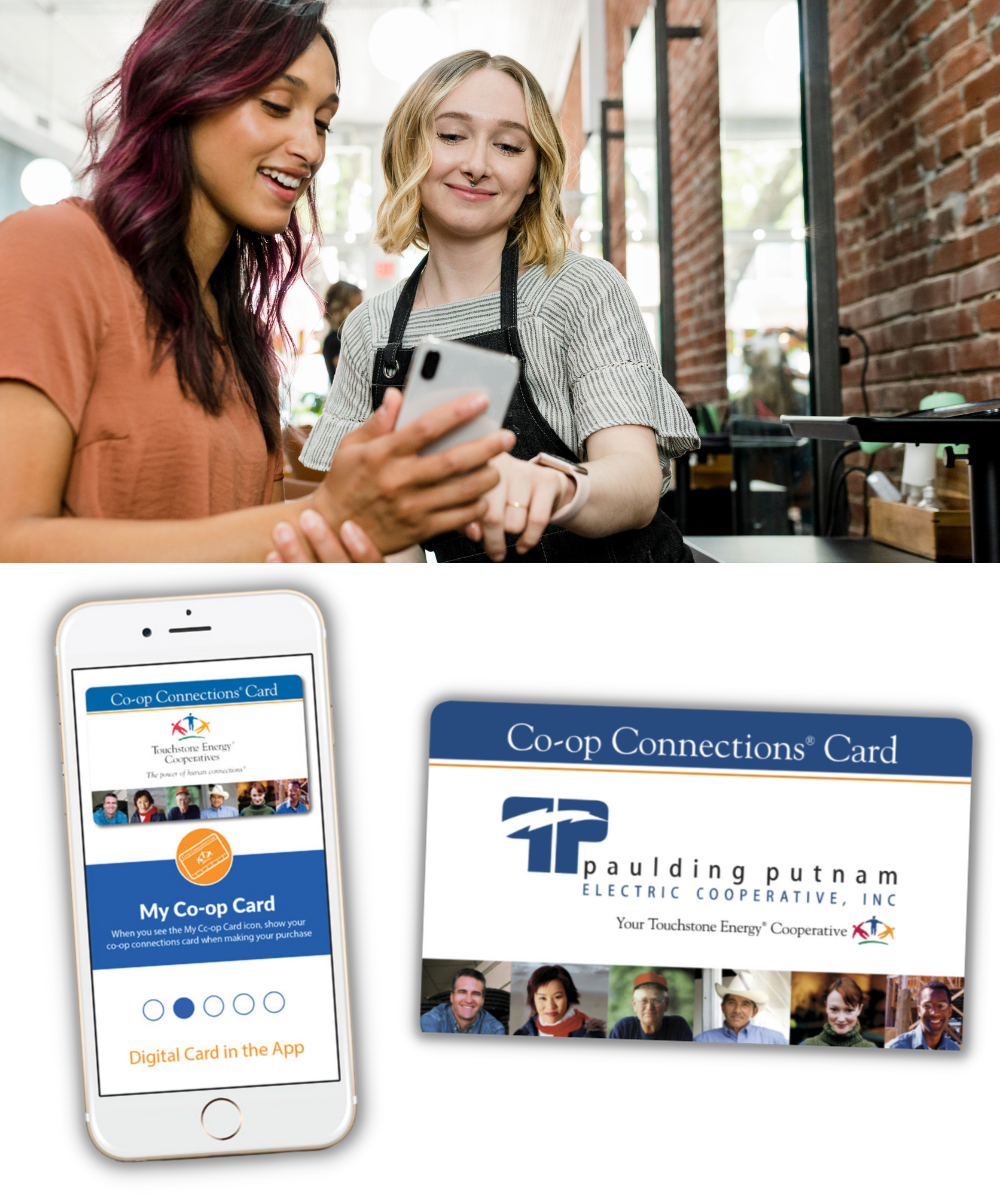 Save on hundreds of local and national discounts - pharmacy savings, online offers, discounts on events, online shopping, and more. Members can get their co-op discounts by shopping online through www.connections.coop, the Co-op Connections mobile app (links below), or by using the card. Get your card by requesting it from the Co-op.
LOCAL DEALS
Experience savings on restaurants, golf, shopping, travel, family fun, automotive, movies, and more.
TRAVEL
the best deals on hotels, condos, flights, cruises, car rentals, and round-trip vacations
HEALTHY SAVINGS
Pharmacy, dental, vision, diabetic, hearing aids, chiropractic, lab testing, and MRI & CT scans.
HOTEL SAVINGS
Save an average of 20% at over 400,000 locations worldwide. 
EVENT DISCOUNTS
Save 10% at your favorite sporting events, concerts, and theaters.
NATIONAL DISCOUNTS
Enjoy a wide variety of discounts that will save you lots of money.
INSURANCE
Save money by getting competitive insurance products.