Members of Paulding Putnam Electric Cooperative recently donated $13,074 to 12 local charities and community projects through the cooperative's Operation Round Up program.
About 80% of PPEC members round up their electric bill and donate those pennies to this fund, making a huge impact in the co-op's northwest Ohio and northeast Indiana communities.
Participating members round up their monthly electric bill to the next dollar, with the extra pennies being used to help fund charities and groups in their communities. Each quarter, the funds are dispensed to local causes that applied for funding.
The most recent donation recipients include:
Children's Lantern; $1,000 to purchase Appliances for apartments in Paulding for aged-out foster youth.
Continental Baseball and Softball Club; $700 to purchase two drag mats.
Crime Stoppers of New Haven, Indiana; $1,000 for the purchase of signs.
Delphos Jefferson Middle School; $1,200 to the Positive Behavior Program as an award to see a movie.
Junior Achievement (serving Decatur/Monroe); $1,000 to purchase education kits for elementary classrooms.
LifeWise of Ottawa-Glandorf Schools; $1,000 towards the purchase of a transportation bus.
Monroeville Chamber of Commerce; $500 to support the Music in the Park summer series.
Paulding High School Blessings in a Bag; $2,000 to purchase meals for needy students.
Paulding JR & High School; $850 to purchase GO Bags for active shooter/emergency supplies.
Paulding Soil & Water Conservation District & Black Swamp Nature Center; $1,324 towards the construction of a new pavilion.
Putnam County 4-H Council; $500 to support the Farm Safety Day event
St. Rose of Lima Catholic School; $2,000 to construct stairs and hand rails for new bleachers in gym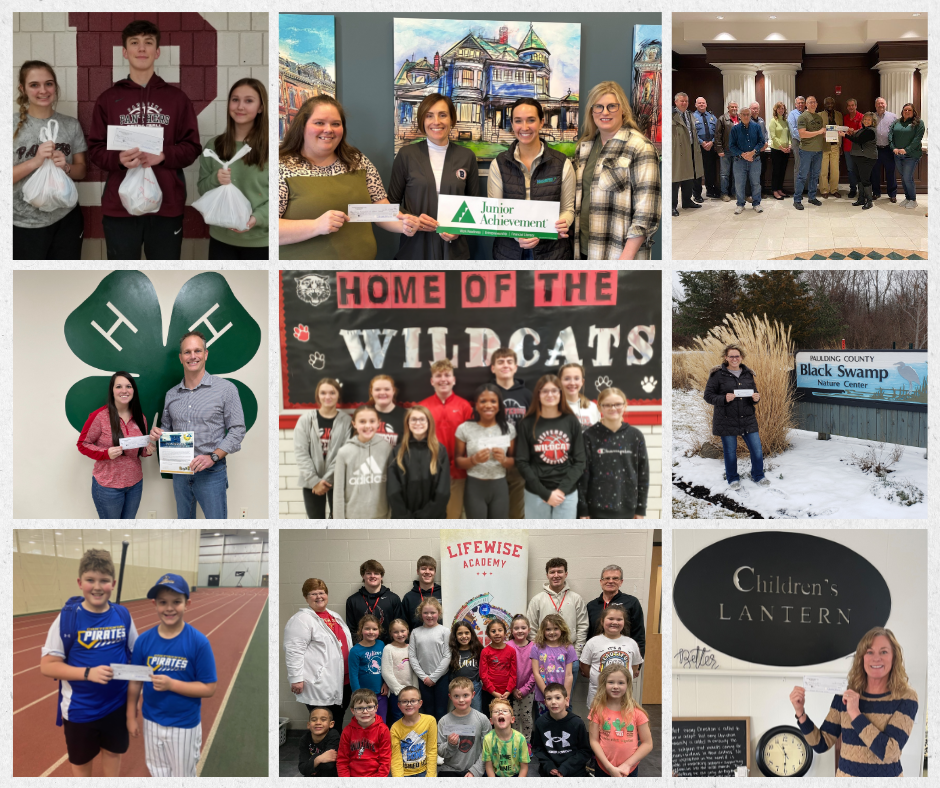 Operation Round Up was started in 2010 as a way to give back to PPEC's communities. Groups in both Ohio and Indiana can apply.
Organizations can apply for Operation Round Up assistance by contacting Paulding Putnam Electric Co-op's Marketing and Communications Manager Samantha Kuhn at skuhn@ppec.coop or visiting www.ppec.coop/operation-round. If you want to participate by rounding up your monthly bill, call PPEC's office at 800-686-2357. The average member's donation is about $6 per year.