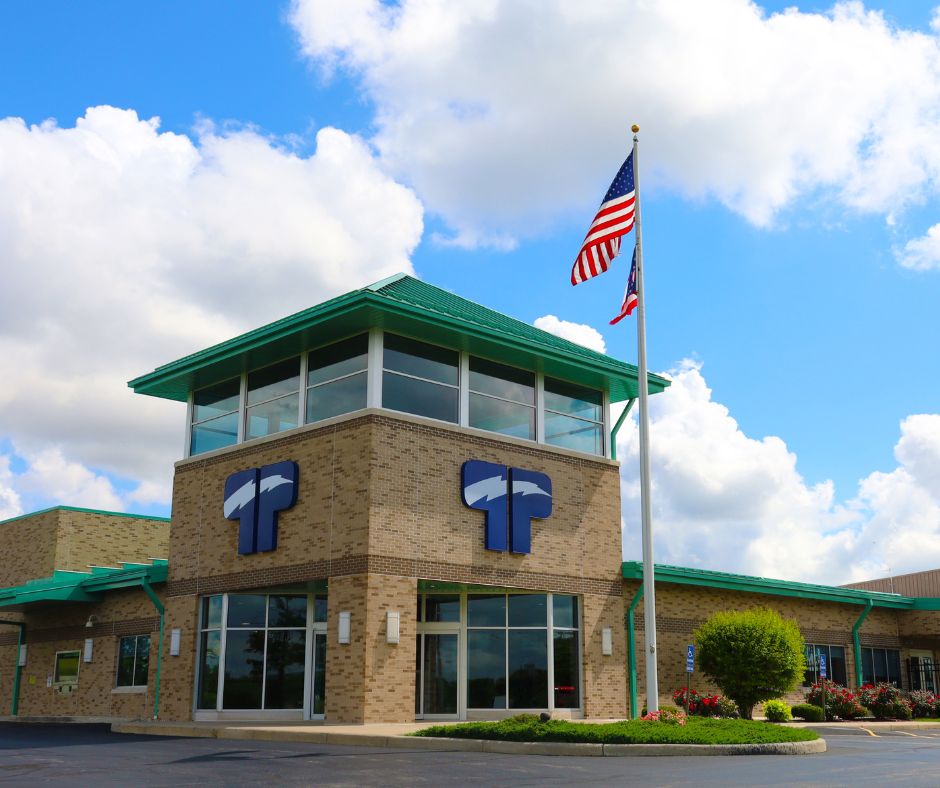 Welcome to the co-op, from your friendly team of member service representatives! Paulding Putnam Electric Cooperative is happy to assist you if you're moving to our service territory and need to start service - or if you need your existing electric service discontinued.
Please see the information below for starting or stopping your service.
Contact us at 800-686-2357 if your home is located in Paulding Putnam Electric Cooperative's service territory and you need electric service. Our friendly staff is happy to assist and will help you  get started on becoming a member of Paulding Putnam Electric.
You do not have to fill out the membership application right away. We prefer you calling our office to get the process started. Our office hours are Monday – Friday 7:30 a.m. to 4 p.m.  We are located at 401 McDonald Pike, Paulding, Ohio.
MEMBERSHIP APPLICATION
By making application for and receiving electric service from Paulding-Putnam Electric Cooperative, applicant will be declared a member of Paulding-Putnam Electric Cooperative (PPEC) hereinafter called the cooperative. Member/applicant agrees to abide by the Terms and Conditions of service as set forth in the Code of Regulations at the rate established by the Board of Trustees of the cooperative.
BEFORE ANY WORK WILL BE PERFORMED AT THIS LOCATION A MEMBER/APPLICANT MUST SIGN AND RETURN THIS FORM. IF THIS FORM IS NOT RETURNED WITHIN 30 DAYS, THE SERVICE MAY BE SCHEDULED FOR IMMEDIATE DISCONNECTION AND A $75 RECONNECT FEE WILL BE APPLIED TO YOUR ACCOUNT IN ORDER FOR YOUR SERVICE TO BE RESTORED. DOCUMENTATION AT THE COOPERATIVE IS KEPT ONLY IN ELECTRONIC FORMAT.
Member/applicants agree to permit access to his/her premises for purposes necessary to operate electric distribution system of the cooperative; this includes setting poles and anchors located on premises along with free and safe access to cooperative metering equipment. The cooperative will also be allowed to remove their equipment in the event the contract is terminated.
To establish reliable delivery of electricity, the cooperative reserves the right to trim or remove trees and brush as necessary.
To better provide member/applicants with valuable information; member/applicants agree to receive automated informational phone messages. In addition, the member/applicant agrees that $6.50 of the amount paid for electricity each year is for a subscription to the cooperative magazine. Both are valuable tools your cooperative uses to communicate current and past concerns with the membership as a whole, each month.
BY SIGNING BELOW I ACKNOWLEDGE I HAVE RECEIVED AND REVIEWED THESE TERMS AND AGREE TO COMPLY WITH THE SAME:
Fields labeled with * are required:
If you are a current member of Paulding-Putnam Electric Cooperative and need to have your electric service disconnected, please complete the form below. A Member Service Representative will contact you for any additional information that may be required.
Fields marked with * are required.
DISCONNECTION REQUEST